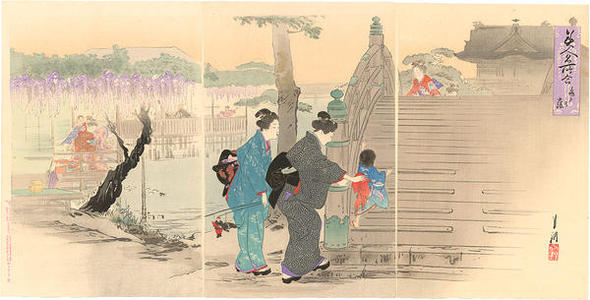 Artist: Ogata Gekko
Title: Women and children viewing wisteria at Kameido Shrine
Date: 5
Details: More information...
Source: Japanese Art Open Database
Browse all 17,130 prints...
Description:
Wednesday, 1 November 2006 Artist Gekko Title Women and children viewing the wisteria blossoms at Kameido Shrine Series Bijin Meisho Awase - Beauties Matched with Famous Sights Date May 20, 1897 Publisher Matsuki Heikichi Format Oban triptych (29" X 14 5/8") Comment Burnishing, metallic pigment. In this lovely series of triptychs, Gekko places his subjects (women and children) in dreamy, watercolor-like settings.