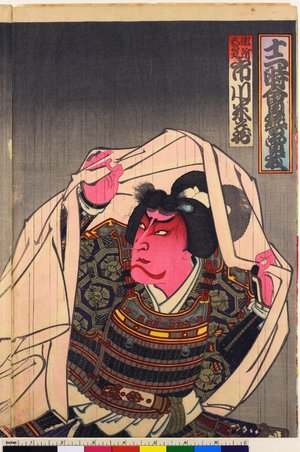 Artist: Toyohara Kunichika
Title: Juni-toki kaikei Soga
Date: 7 May 1893
Details: More information...
Source: British Museum
Browse all 9,127 prints...
Description:
Woodblock print, triptych. The actors Ichikawa Yonezo in the role Gosho Goromaru (right) and Ichikawa Sadanji I in the role of Soga no Goro Tokimune (left), in a scene from the play 'Juni-toki kaikei Soga', performed at the Kabukiza in the fifth month, 1893. Printed inscriptions, signature and seal, carver's mark and date.