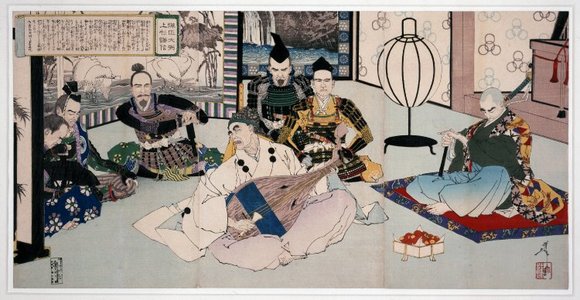 Artist: Tsukioka Yoshitoshi
Title: Tanjo Daihitsu, Uesugi Kenshin 弾正大弼 上杉謙信 (Useugi Kenshin and the Blind Biwa Player)
Date: 1893
Details: More information...
Source: British Museum
Browse all 9,127 prints...
Description:
Colour woodblock triptych print. Second edition. Ishizaka Kengyo playing Biwa guitar and singing story of Nue in front of Uesugi Kenshin and his warriors; Uesugi Kenshin seated on decorated cushion, holding folded fan in hand and looking down on floor. Inscribed, signed and sealed.