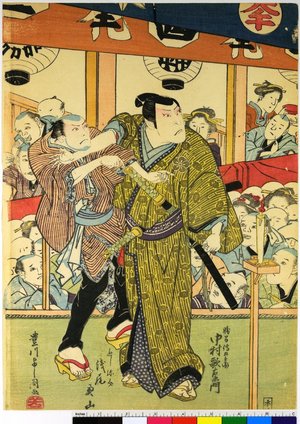 Artist: Toyokawa Yoshikuni
Title: Go Dairiki Koi no Fujime
Date: 1826
Details: More information...
Source: British Museum
Browse all 9,127 prints...
Description:
Woodblock print from an album of 104 sheets. The actors Nakamura Utaemon III as Katsuma Dengobei (right) and Asao Okuzan II as Mawashi Yasuke (left), in a play performed at the Naka theatre in the ninth month, 1826. Signed and sealed.