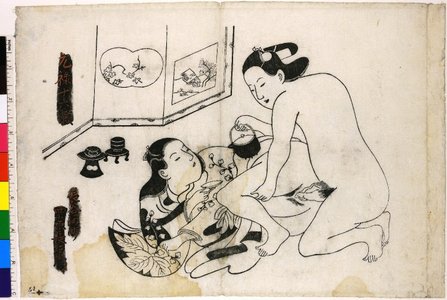 Artist: Torii Kiyonobu I
Title: shunga / print
Date: 1704-1711
Details: More information...
Source: British Museum
Browse all 9,127 prints...
Description:
Woodblock print. Shunga. From group of seven prints, OA+,0.65-71. Asano's no.7. Lovers in front of screen drinking sake. The red letters, which were written on the black-coloured places, indicate the publisher (Hasegawacho Kurihara Choemon) and the publish year (Genroku 16 [1703] ).