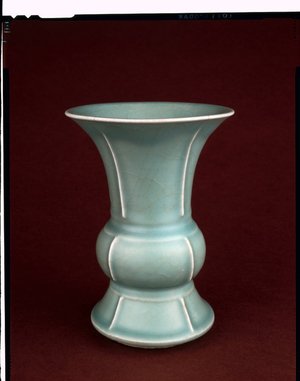 Artist: Unknown
Title: vase
Date: 1280-1368
Details: More information...
Source: British Museum
Browse all 9,127 prints...
Description:
Longquan porcelain vase of archaic bronze gu or zun shape, with a globular midsection expanding to flared mouth and foot rims. The vase has pale greyish green crackled glaze. There are four vertical ribs around the exterior, and two horizontal grooves around the central section.