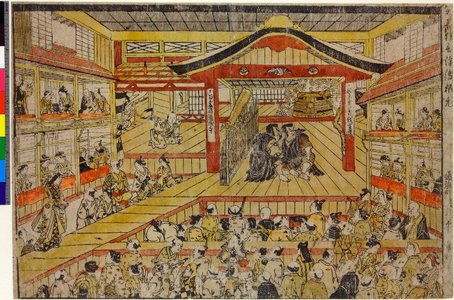 Artist: Okumura Masanobu
Title: uki-e / print
Date: 1744
Details: More information...
Source: British Museum
Browse all 9,127 prints...
Description:
Woodblock print with hand-colouring, uki-e. Scene from joruri play of 'Momochidori musume Dojoji' at Nakamura-za theatre; Segawa Kikunojo as dancer entering left on raised walkway, and Ichikawa Ebizo and Otani Hiroji as two monks on main stage in front of great bell. Trimmed. Inscribed and signed.