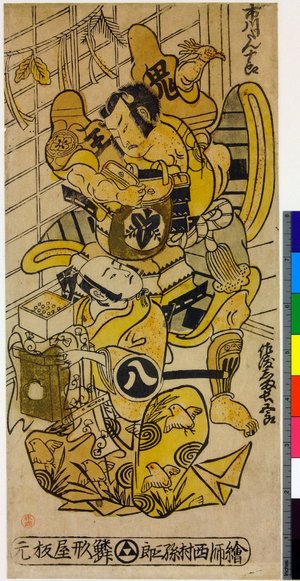 Artist: Nishimura Shigenobu
Date: 1732
Details: More information...
Source: British Museum
Browse all 9,127 prints...
Description:
Ichikawa Danjuro II as Kio, and Sadojima Chojoro as Soga no Juro in a scene from the New Year's kabuki play, 'Hatsu-goyomi akinai Soga' at Nakamura-za theatre. Woodblock print, with hand-colouring, simulated lacquer (ink and glue) and metal dust. Inscribed, signed, marked and sealed.