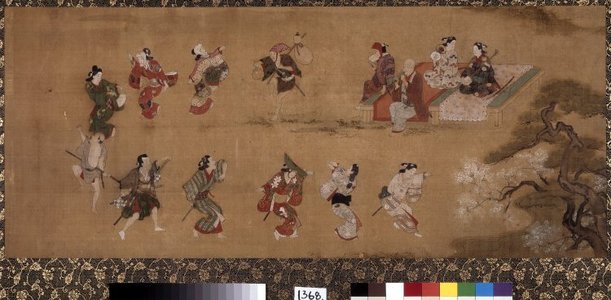 Artist: Miyagawa Choshun
Title: screen / painting / handscroll
Date: 1688-1716
Details: More information...
Source: British Museum
Browse all 9,127 prints...
Description:
Painting, handscroll, screen. Two sections of one handscroll mounted on two-fold screen. Scenes of pleasure in spring and summer: (right) exterior and interior of room looking onto garden with stream; men and women pouring sake for each other; woman playing shamisen; flowing water in garden with distant hills in background; (left) people dancing beneath cherry blossom; figures representing various social classes dancing in ring to accompaniment of shakuhachi, hand drums, and shamisen. Ink and colours on paper.