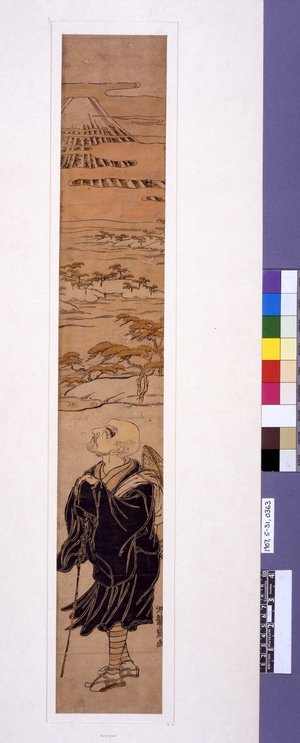 Artist: Isoda Koryusai
Title: print / hashira-e
Date: 1770s (c.)
Details: More information...
Source: British Museum
Browse all 9,127 prints...
Description:
Colour woodblock print, hashira-e. The priest Saigyo dressed in black monastic robes with bundle and travelling hat on back, leaning on stick and gazing up at peak of Mt Fuji rising above pink clouds; pine trees of Miho no Matsubara on spits of land jutting in from either side. Signed.