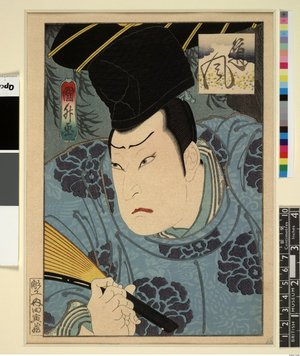 Artist: Utagawa Kunimasu
Date: 1848 (7th month)
Details: More information...
Source: British Museum
Browse all 9,127 prints...
Description:
Woodblock print, chuban diptych. The actors Arashi Rikan III as Ono no Tofu (right) and Kataoka Ichizo I as Daroku (left) in the play 'Ono no Tofu aoyagi suzuri' performed at the Wakadayu Theatre, Osaka in the 7th month, 1848. Signed and inscribed.