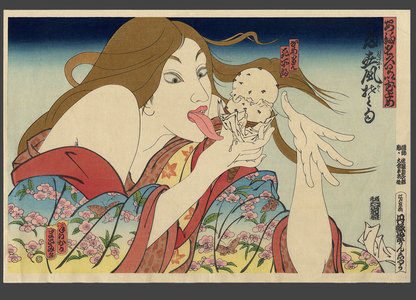 Artist: Teraoka Masami
Title: 31 Flavors invading Japan
Date: 1980-82
Details & Prices: More information...
Source: The Art of Japan
Browse all 1,399 prints...
Description:
Printers proofs from the original edition of 500. Executed at the Ukiyo-e Research Center using 35 blocks with hand applied watercolor. Carver - Hanpei Okura. Printer - Kanjio Sato. We have three (3) available all in fine codition.