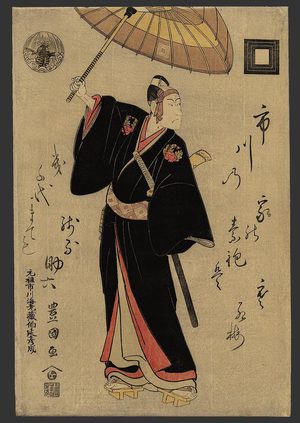 Artist: Utagawa Toyokuni I
Title: Ichikawa Danjuro VI as Sukeroku
Date: 1799/3
Details & Prices: More information...
Source: The Art of Japan
Browse all 1,399 prints...
Description: Danjuro VI in 'Sukeroku kuruwa no hanamidoki' performed at the Nakamura-za in the 3rd month of 1799. The play commemorated the 23rd anniversary of the death of Danjuro IV. The many Mons are in celebration of the Ichikawa Family tradition.