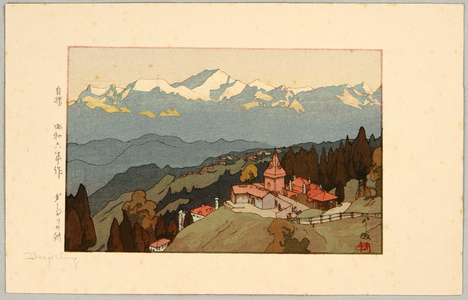 Artist: Yoshida Hiroshi
Title: Morning at Darjeeling
Date: 1931.
Details & Prices: Yoshida Hiroshi: Morning at Darjeeling - Artelino
Source: artelino - Japanese Prints
Browse all 24,756 prints...
Description:
"Darjeeling no Asa". Darjeeling is a town in the Indian state of West Bengal. It is the headquarters of Darjeeling district, in the Shiwalik Hills on the lower range of the Himalaya. The name "Darjeeling" is a combination of the Tibetan words "Dorje" (thunderbolt) and "ling" (place), translating to "The land of the thunderbolt". Darjeeling is internationally famous for its tea industry.