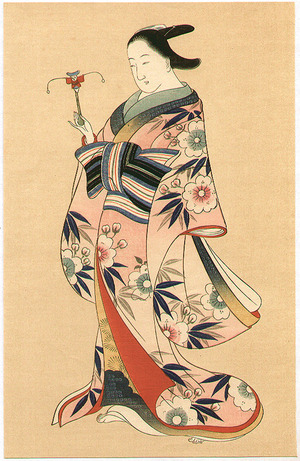 Artist: Unknown
Title: Beauty and a Toy
Date: Originally in early Edo era. This woodblock print was made probably in early 20th century.
Details & Prices: Unknown: Beauty and a Toy - Artelino
Source: artelino - Japanese Prints
Browse all 24,756 prints...
Description:
Beauty in the early spring dress holds a toy. The patterns of the kimono show pine, bamboo and plum which were the traditional motifs for the New Year's Day. This print comes with a English - Japanese explanation.