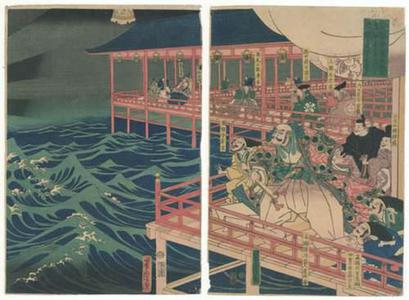 Artist: Utagawa Yoshitora
Title: Founding of Miyajima
Date: Circa 1850
Details & Prices: More information...
Source: Robyn Buntin of Honolulu
Browse all 4,310 prints...
Description:
The right two panels of a triptych commemorating the founding of the original Itsukushima Shrine of Miyojima in the 12th Century by Taira no Kiyomori. The sea location honors Benzaiten, the unique water Goddess among the seven Gods of Good Fortune.